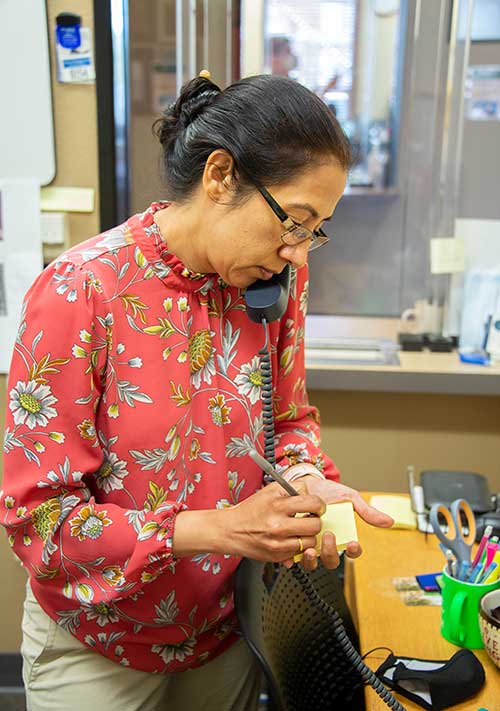 The mission of the Clackamas County District Attorney's Victim Assistance Program is to involve crime victims and the community in a process that helps to diminish the devastating impact of crime. Experienced advocates are available to assist victims of all crimes and provide support to individuals who have suffered physical, emotional and/or financial harm as the result of crime.
Advocates provide:
crisis intervention in the immediate aftermath of a crime
emotional support and referrals to other resources
safety planning and assistance with protective orders (hyperlink to protective order information)
information regarding your rights (hyperlink to the VR information) within the criminal justice system
information about court hearings and accompaniment to hearings and meetings related to your case
assistance requesting restitution and applying for Crime Victim Compensation to address out-of-pocket expenses caused by a crime
Civil Rights Compliance Statement for Clackamas County DA-VAP
The Clackamas County District Attorney's Office Victim Assistance operates its program, services and activities in compliance with federal nondiscrimination laws. No person shall, on the basis of race, color, national origin (including limited English proficiency), disability, religion, sex, gender identity, sexual orientation, or age, be excluded from participation in, be denied the benefits of, or be otherwise subjected to discrimination under any of our programs. To file a complaint of discrimination, write Office for Civil Rights, Office of Justice Programs, U.S. Department of Justice (OCR), 810 7th Street, NW, Washington, DC 2O53t or call 202-307-0690 (Voice or 2O2-3O7-2O27 (TDD/TTY). Individuals who are hearing impaired or have speech disabilities may also contact OCR through the Federal Relay Service at 800-877-8339 (TTY), 877-877-8982 (Speech) or 800-845-6136 (Spanish). To file a complaint of discrimination with this organization, write, or call. To file a complaint of discrimination with the Oregon Department of Justice, Crime Victim and Survivor Services Division, write Oregon Department of Justice, Crime Victim and Survivor Services Division, Attn: Shannon Sivell, Complaint Coordinator, L1.62 Court Street NE, Salem, OR 97301 or call 503-378-5348. You may also email shannon.l.sivell@doi.state.or.us.
Instructions
All forms of communication available to the public regarding program availability must contain the appropriate civil rights statement. The civil rights statement must be prominently displayed on publications, websites, posters and informational materials mentioning USDOJ programs in bold print and no smaller than the general text of the document. The standard/full civil rights statement must be used whenever possible. Single-page documents that do not have space for the full civil rights statement may contain a condensed version in a print size no smaller than the text used throughout the document.