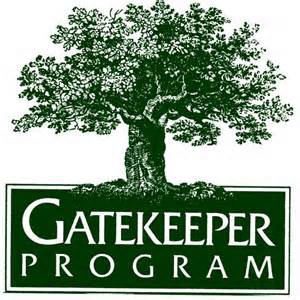 The Gatekeeper Program is designed to help at-risk older adults and persons with disabilities learn about resources and support that can help them stay as independent and healthy as possible. This may include medical care, food assistance or delivery, help with money management, transportation and other services.
Gatekeeper Success Story
Who are Gatekeepers?
Gatekeepers are people who come in to contact with at-risk older adults and persons with disabilities through their everyday work or day-to-day activities. People like meter readers, bank tellers, letter carriers, pharmacists, newspaper deliverers, neighbors, friends, or family members—the list is virtually endless.
What do Gatekeepers do?
Gatekeepers keep a watchful eye and attentive ear. Call the Aging and Disability Resource Connection (ADRC) at 503-650-5622 to make a confidential referral if you have identified any warning signs that indicate a vulnerable adult may be in need of assistance.
Is that all there is to it?
What to do next.
If you believe a member of your community is at risk, please contact the Clackamas County Aging and Disability Resource Connection to connect with an Information and Referral Specialist at 503-650-5622.
To learn more or to request a Gatekeeper training for your organization, watch our webinar. For more information, contact Kati Tilton at ktilton@clackamas.us or 503-650-5701.
Be a Gatekeeper—make a difference one caring call at a time!